Best Fun places in Karachi
Karachi has a lot to offer and what better way there is to spend the weekend than a day out with friends and family! We've curated a list of 15 fun places in Karachi that you should visit.
It is a city with a lot to offer. It's one of the largest cities in Pakistan and has a lot of places that you can visit for fun, such as amusement parks, beaches and more. Here are 15 places that you should visit if you are looking for something fun to do in Karachi:
1. Aladdin Park
Aladdin Park is located in Karachi, Pakistan. It is a park that is filled with fun activities for families and friends to spend their weekends at. The park has a fountain where you can relax after a long day of activities and also enjoy the scenery while you're there. There are many rides in this amusement park such as bumper cars, go-karts, roller coasters, etc., so if you like thrills then Aladdin Park will be right up your alley!
2. Clifton Beach
Clifton Beach is a popular beach and one of the best place for fun in Karachi. It has a long stretch of golden sand and clean water, making it a perfect place to relax and enjoy the sea breeze. There are many restaurants and cafes along the beach where you can stop for lunch or dinner after spending some time on the beach. The beautiful view from this place makes it popular among families and couples as well.
3. Churna Island
Churna Island is a small island in the Arabian Sea, located in southern Karachi. It's a popular tourist destination, where you can enjoy a nice day trip with friends or family. There are so many things to do here! You can go fishing or try your luck at crabbing, or just relax on one of the many sandy beaches.
There's also an old lighthouse on this island that dates back to 1876; it remains open to public today and provides an amazing view of Karachi city. It is the best place for scuba diving in Karachi
4. French Beach – Best place for fun with friends
If you're looking for a beach that's beautiful, fun and unpretentious, French Beach is your best bet. Located in the city of Karachi, it is a popular hangout spot during the summer months. The beach offers great views of the Arabian Sea, making it an ideal location to watch sunsets or enjoy diving in clear waters.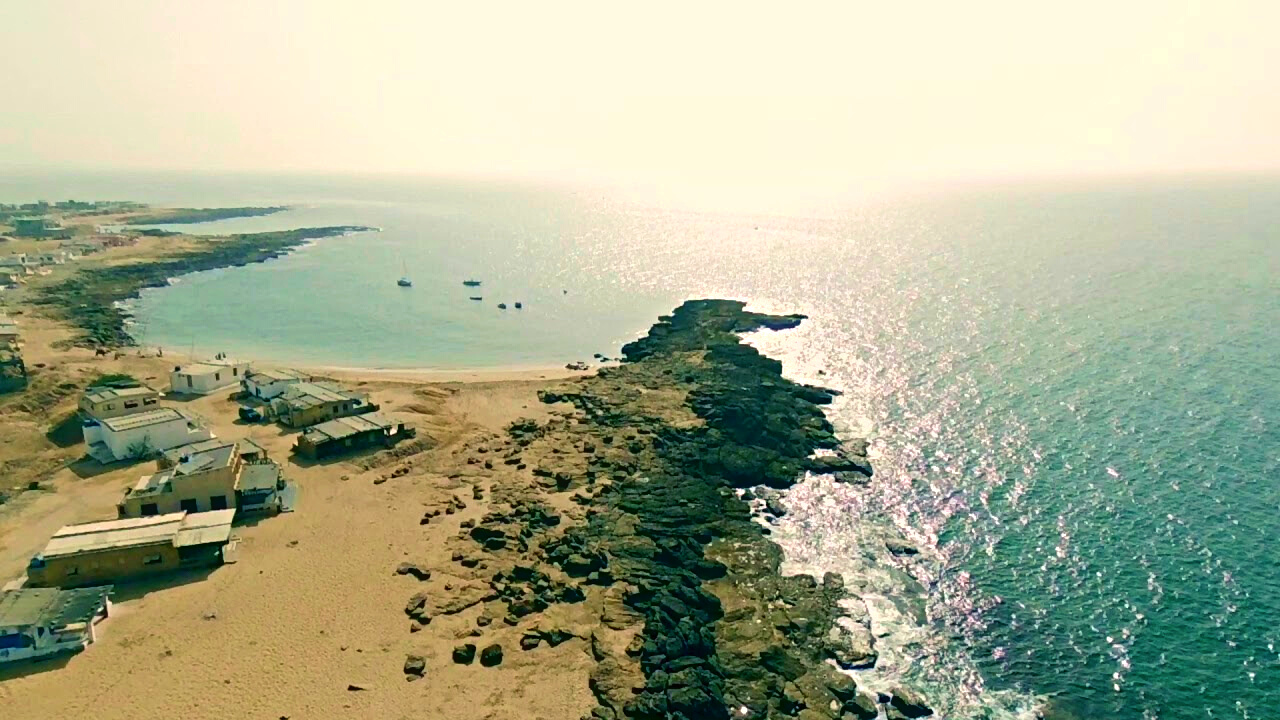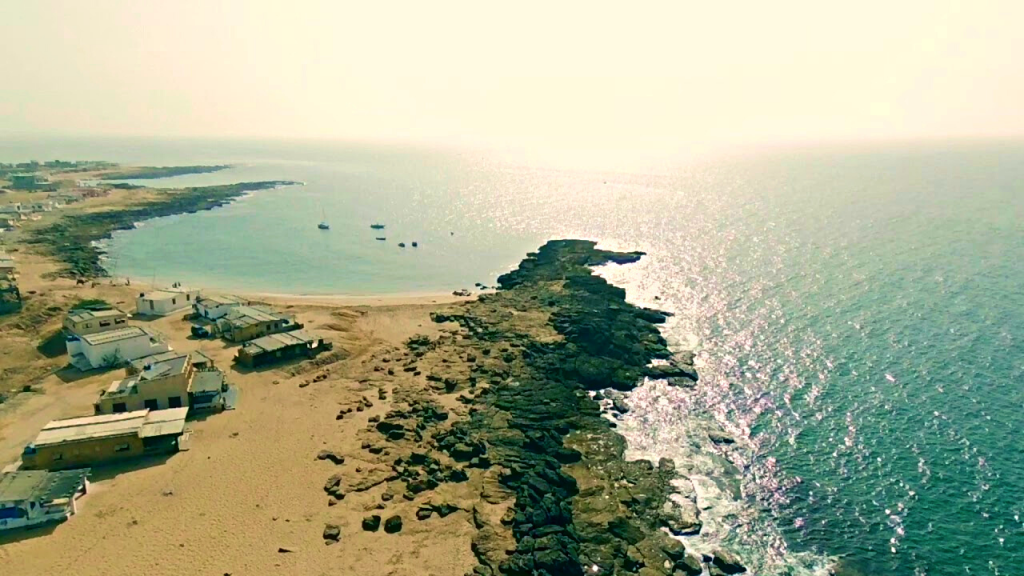 During our trip to Karachi we were fortunate enough to be able to visit French Beach on two separate occasions. Each visit was different; one was during sunset and another at night with friends! These two photos will give you an idea of what it looks like:
5. Hawkes Bay Beach
Hawkes Bay Beach is located in the northern part of Karachi. It is a popular tourist destination and is always full of people because of its amazing beauty. The beach has an average length of 2500 ft (750 m). Hawkes Bay is a good place for swimming, surfing, and fishing.
There are also some restaurants nearby where you can enjoy your meal while watching people enjoy themselves on this beautiful beach!
6. Seaview beach
Seaview Beach is located in Karachi and is a popular weekend getaway spot. Here you can relax by the sea, enjoy a day out with your family, go for shopping or just enjoy the sun. With all of these things to do it's easy to see why this beach is so popular with Karachiites.
7. Port Grand
Port Grand is located in Karachi's Clifton area and it's the perfect place to go if you're looking for a fun evening with friends. The restaurant is located right on the beach and has an amazing view of the sea, so there are plenty of spots to sit down and enjoy your time there. The food at Port Grand is delicious and they have an extensive menu including some great seafood options like grilled fish or prawns in butter sauce. You can also get some amazing cocktails here if you want to get your drink on!
The prices at this restaurant may be higher than average but their menu does offer something for everyone- even those who aren't willing (or able) to spend too much money! If you're trying to save up cash then just stick with appetizers or maybe even just something from the bar instead of having an entire meal; they've got some great beer specials as well so don't forget about them! For those who want something more fancy however, they offer a wide range of entrees that are sure not disappoint any foodie out there!
Getting here isn't difficult either – simply take a cab over after work one day during lunchtime (they don't mind last minute reservations). You'll probably need about 10-15 minutes depending on traffic though since traffic isn't always easy around these parts anyway due
You should wear nice clothes since this place has high quality threads inside 🙂 Also bring cash because sometimes credit cards aren't accepted either."
8. Sindbad Amusement Park: Fun place for kids
If you are looking for a place to spend the weekend with friends and family, then you should visit Sindbad Amusement Park. This is one of the best amusement parks in Karachi that has everything for everyone! It's located in the Karachi Port Area and has a lot of rides and games for kids. There is also an outdoor area where you can relax while playing some games or just enjoy the view by walking around.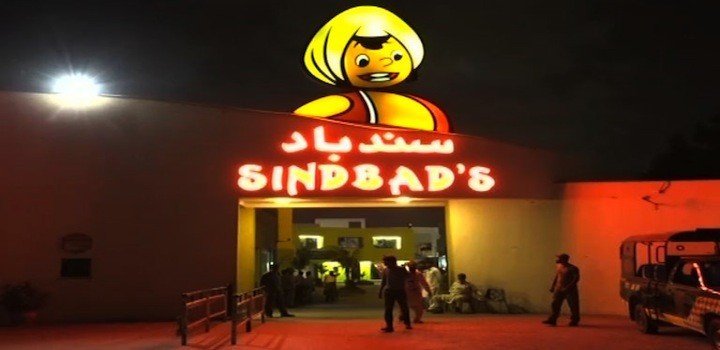 If you are looking for something fun to do with your kids on a weekend, then this is definitely the place to go!
9. The Last Mughal Garden
The Last Mughal Garden is a beautiful garden located in Karachi, Pakistan. The garden is a popular tourist destination in Karachi.
The garden is named after the last Mughal Emperor Bahadur Shah Zafar, who was exiled to Burma (now Myanmar) by the British Empire after the Indian Mutiny of 1857. He died there on November 7, 1862 and was buried at Rangoon's Central Jail where his grave still stands today.
10. The National Museum of Pakistan
The National Museum of Pakistan is a national museum in Karachi, Sindh, Pakistan. It was established in 1960 and declared as a national museum in 1965. The museum has the widest range of collection of ancient and modern artifacts from all over Pakistan. The museum's galleries are divided into three parts: Archaeology, Ethnography and Natural History.
The National Museum of Pakistan was established on December 30, 1960 by an Act of Parliament – the National Museum Act XXI of 1960 – as a State institution to promote education and research on the heritage of Pakistan. In 1965 it was declared as a national museum by an amendment in the same act.
11. Pakistan Airforce Museum
This museum is located in Shahra-e-faisal Karachi Near Karsaz and is a place to visit for all aviation enthusiasts. The museum displays different aircraft that have been used by the Pakistan Airforce (PAF).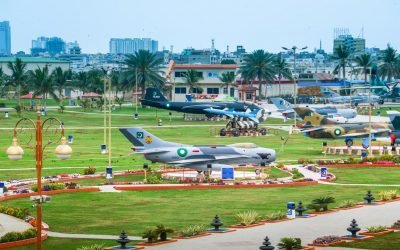 The Pakistan Air Force Museum is home to more than 130 aircraft, out of which more than 50 are functional. The museum has a lot of other things to offer as well. There are various exhibitions here that depict the history of aviation in Pakistan. There are also some exhibitions that give us an insight into the technical side of the flight.
The museum also contains many old aircraft models, helicopters and even replicas of tanks and guns!
12. Zainab Market
Zainab Market is one of the most popular shopping destinations in Karachi. The market is home to thousands of shops and restaurants, making it one of the biggest bazaars in South Asia. You can find almost anything in Zainab Market, from clothes to food to electronics.
The market also has a great selection of jewelry stores selling gold, silver and other precious stones.
You will also find several banks nearby where you can exchange money or get cash advances on your credit card.
13. Karachi Zoo: Fun place with family
Karachi Zoo is a 40-acre zoo located in Garden Area Karachi, Sindh, Pakistan. Established in 1872, it is the oldest and largest zoological garden of Pakistan. The zoo is home to about 7,000 animals of 300 species. The zoo has an aviary, a reptile house and an aquarium. Here you can bring your families and have fun with them.
The zoo was established by British lieutenant colonel James Meehan along with other members of his team on April 1, 1872 at Clifton Beach as a pleasure ground for the British troops stationed in Karachi during the Second Afghan War (1878–80). In 1875 it was shifted to Bagh-e-Jinnah (now Jinnah Park) where it remained till 1932 when it was moved to its present location near KPT Station in Saddar area of Karachi. The zoo was closed down in 1947 when Pakistan came into existence but was reopened by the government of Sindh in 1952.
14. National Museum of Pakistan, Karachi
The National Museum of Pakistan is the national museum of Pakistan. It is located in Karachi, Sindh province of Pakistan. The museum was constructed between 1960 and 1966 and was formally inaugurated by Field Marshal Ayub Khan in 1966. The building itself is a Prime Minister's Secretariat project; it was originally intended to be the Parliament House but was later decided to be used as an art gallery instead. The building was designed by Danish architect Jørn Utzon, famous for designing the Sydney Opera House. The structure's exterior features a blend of Islamic and Mughal architecture with modernist elements, while its interior showcases traditional Mughal art along with newly commissioned works by local artists.
15. Mazar-e-Quaid
The Mazar-e-Quaid is the tomb of Quaid-e-Azam Muhammad Ali Jinnah, the founder of Pakistan. The tomb is located in Karachi, the largest city and financial center of Pakistan. The tomb was built on the spot where Jinnah was born at Mithadar, a locality near Karachi's Empress Market area, now called Jinnah Ground.
Conclusion: Fun places in Karachi
Karachi is a city that you should explore. With so many places to see and so much culture on offer, it's hard not to fall in love with Karachi! So go ahead, explore this amazing city with your friends and family!
As you can see, there are definitely a lot of fun places in Karachi. So, no matter if you are in Karachi for the day or live here permanently, we hope that helps you to enjoy the city a little bit more. If you're looking for some best places in Karachi then do visit the place mentioned above.